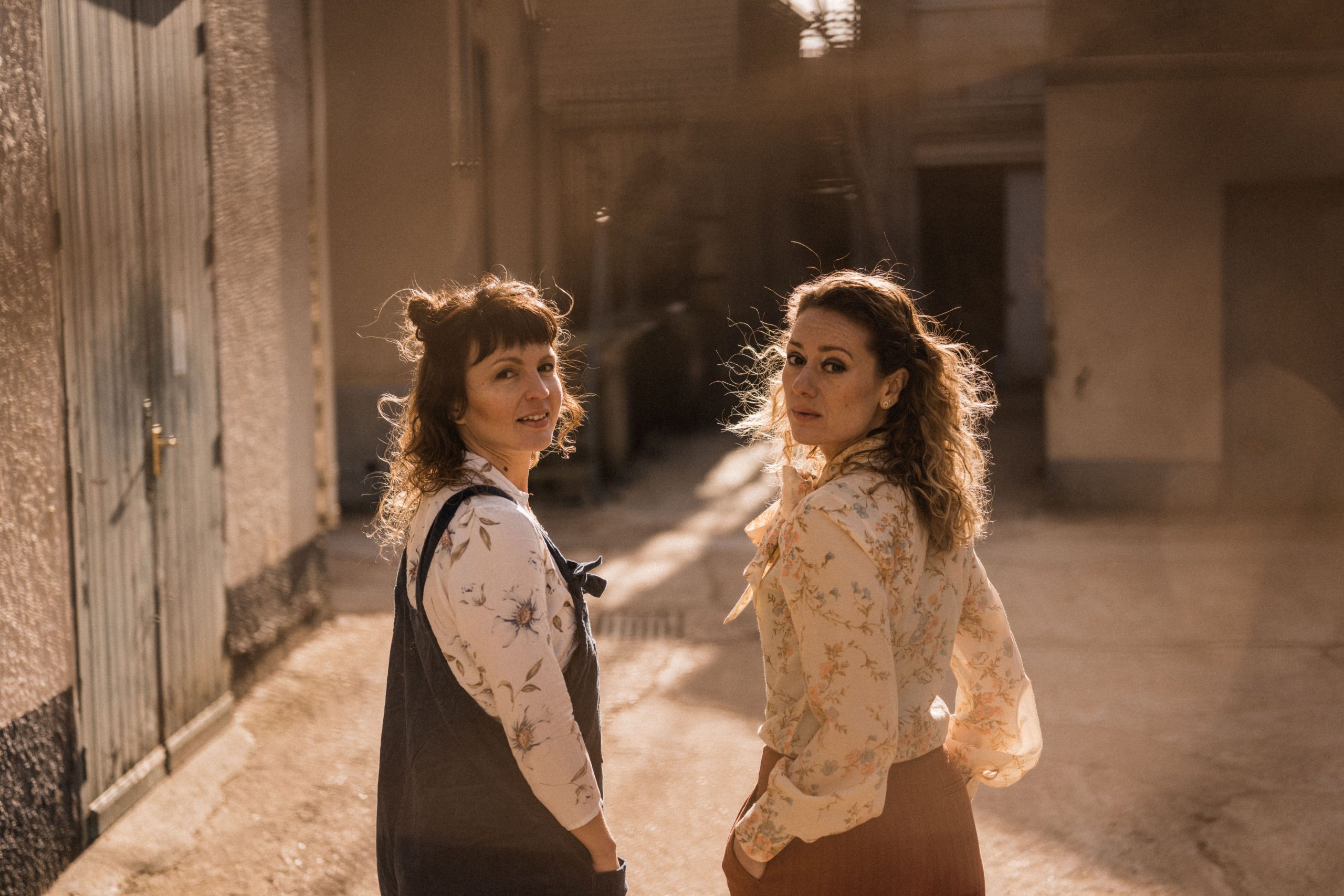 Beautiful and emotive. Duo Abbe Martin and Hannah Wood of Sound of the Sirens solidify their status as one of the UK's finest folk acts with their brand new album, 'Damage Control,' out on 8th April 2022.
WATCH SOUND OF THE SIRENS PERFORM ON BBC SPOTLIGHT
Drenched in rich intertwining vocal harmonies, this album showcases the band's dexterity and finesse for songwriting. From the uplifting, foot-stomping, 'Why Not Now,' to the delicate and heart-wrenching, 'Wish You Luck,' ' it's an album that takes the listener on a powerful voyage of love, loss, reflection and hope. Lyrically, the duo expertly and elegantly weave through tales of life experiences as well as expressing their commitment to the important topics of today such as the album's title track, 'Damage Control.' that addresses mental health awareness.
Produced by Saul Davies from James, Sound of the Sirens continue their vast exploration of instrumentation and timbre with Abbe Martin performing acoustic and high-strung (Nashville tuning) guitar, mandolin and bass drum whilst Hannah Wood plays acoustic and electric guitar, tambourine, snare drum and the piano.
"Their harmonies are absolutely stunning and their vocal styles complement each other beautifully, as well as being excellent musicians who really know how to bring their songs to life".– Entertainment Focus
Since their impressive 2013 debut, 'A Long Way to Fall,' Sound of the Sirens have been expressing their musical masterpieces all around the world. Their majestic prowess on stage attracts fans from far and wide to witness their chemistry and camaraderie. The duo will be touring 'Damage Control,' from April, which will begin with an album launch show at The Grace in London on Friday 8th April with special guest Saul Davies.
"We are very excited to share this record with our fans, and we hope it will reach more people with this new and evolved Sound. It is still us, but with a new flavour added. We are so excited to be bringing more musicians in to play live with next year. It's what we've been working towards and it feels like it is finally happening!" Say The Sirens!
Catch Sound of Sirens performing their new album, 'Damage Control', on the following dates:
08 APRILLONDONTHE GRACE ALBUM LAUNCH
16 APRIL NUNEATON QUEEN'S HALL
22 APRIL CRANBROOK VESTRY HALL
23 APRIL WINCHESTER WINCHESTER DISCOVERY CENTRE
24 APRIL BRISTOL BRISTOL FOLK HOUSE
29 APRIL EXETER GYPSY CARAVAN WEEKENDER
30 APRIL NORTH NEWBALD NEWBALD VILLAGE HALL
01 MAY BEVERLEY FIELY FOLK FESTIVAL
06 MAY TEDDINGTON LANDMARK ARTS CENTRE
08 MAY MANCHESTER BAND ON THE WALL
14 MAY CALSTOCK CALSTOCK HALL
15 MAY GUILDFORD THE BOILEROOM
21 MAY BARTON UPON HUMBER THE ROPEWALK ROPERY HALL
22 MAY WORCESTER DRUMMONDS
27 MAY LLANDRINDOD WELLS GRAND PAVILLION
29 MAY SHOREHAM BY THE SEA ROPETACKLE ARTS CENTRE
17 JUNE FARNHAM FARNHAM MALTING