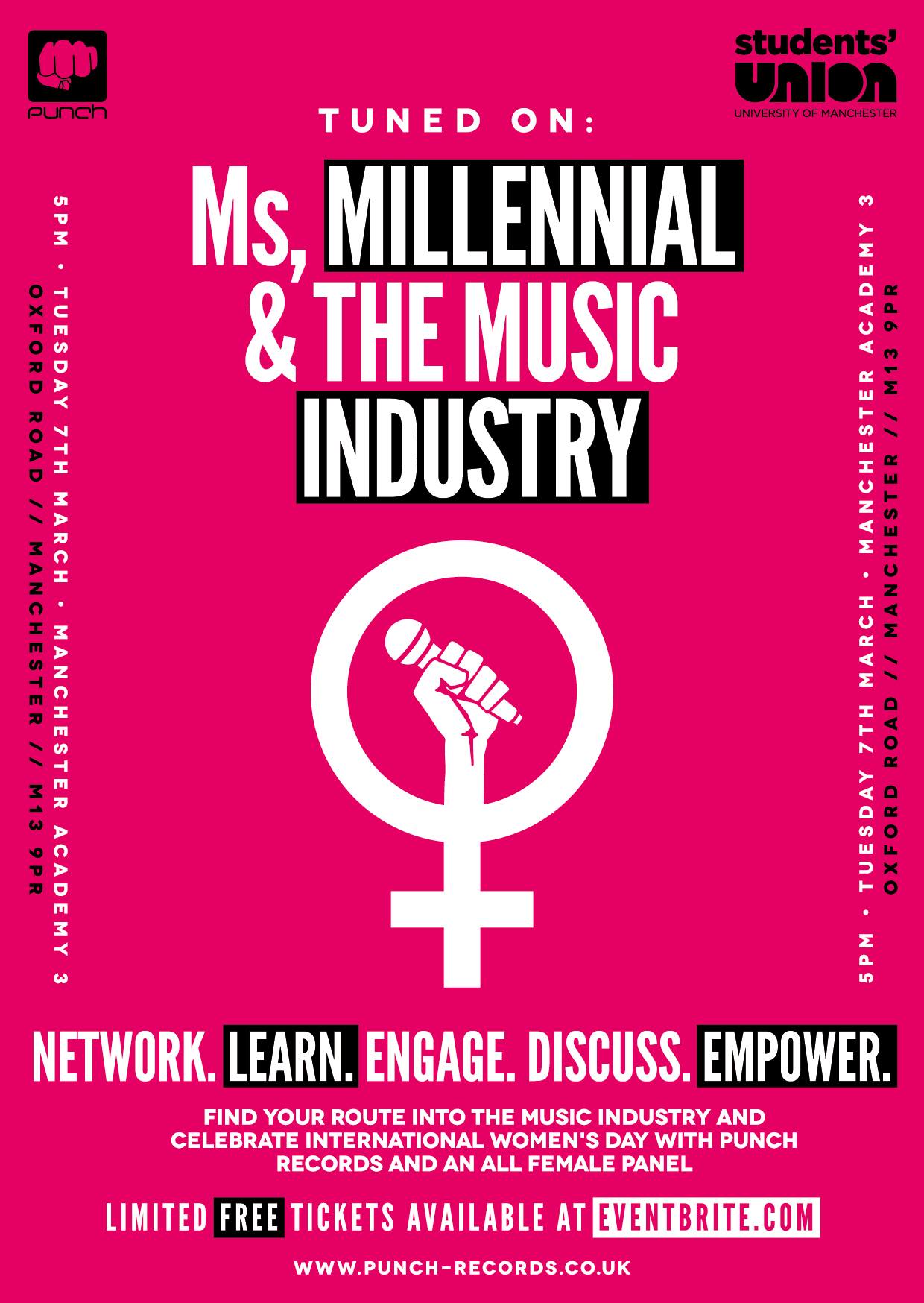 Punch have been producing 'Tuned on' sessions since 2009, and these have now become a regular feature in the Punch calendar,
Seven years on and they are still reaching young people across the UK, offering varied forms of music industry education and guidance from some of the most influential and exciting music industry professionals in the business.
Tuned On panel events give young people the opportunity to get a first hand account of the music industry and a chance to meet the people that inspire them to pursue a careers in music, as well as confronting the issues and difficulties faced by entry level entrants to the business.
For our latest Tuned On event 'Ms, Millennial & The Music Industry', we visit Manchester and young music enthusiasts who want to take their first steps into the Music Industry.
To coincide with International Women's Day we celebrate some of the UK's most dynamic young women in the music industry as they share stories of their journeys to date, offering advice, guidance, encouragement and most of all inspiration to the next generation of music industry visionaries, featuring some of the women currently championing their roles within the industry.  
When: 5pm 7th March 2017
Where: Manchester Academy 3
Tickets: https://www.eventbrite.com/e/tuned-on-ms-millennial-the-music-industry-tickets-31827435717