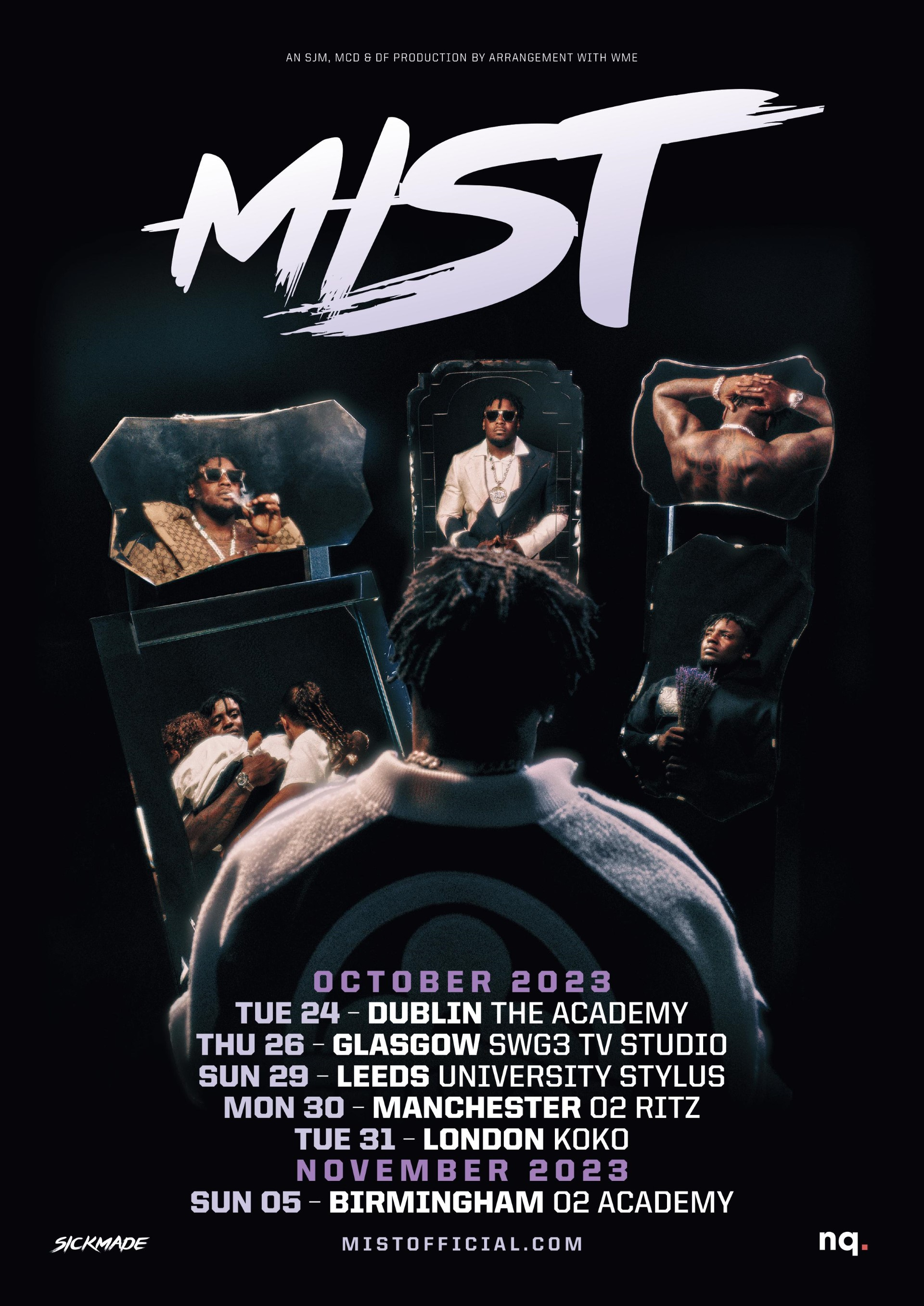 Birmingham native Mist announces his highly anticipated, debut album 'Redemption' – coming September 2023. Pre-order HERE. The artist took to social media to gift his fans with the exciting news that the album is now complete. The announcement comes paired with the release of limited edition 'Redemption' merch bundles which can be ordered now!
'Redemption' is the follow up to his previous 2018 'Diamond in the Dirt' EP which gathered over 500 million streams. On his debut, Mist is at his most versatile, mixing the party bangers he is known for with more vulnerable records discussing his ongoing journey into becoming the man he is today. The artwork depicts the many faces of Mist and his journey through grief, fatherhood, fame and much more. 'Redemption' brings listeners on a musical journey, taking several years to put together, everything from the lyrics to beat selection have been carefully curated for a masterpiece.
In addition to the album reveal, Mist has also announced that he will be back on the road later this year, with a UK tour commencing this October across multiple cities including his hometown, Birmingham as well as stopovers in London's iconic KOKO, Manchester, Glasgow and more. Full dates and details below.
With an extremely exciting year ahead, fans of Mist can look forward to music, tours and much more from an artist they know and love; one who has steadily cemented himself as one of the UKs most prominent and legendary rap figures.
FOLLOW MIST
Website/Instagram/Twitter/Youtube/TikTok